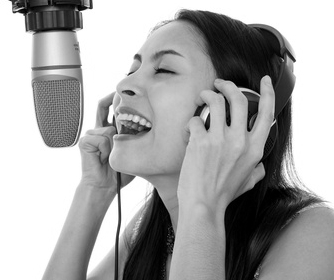 Book your FREE

30 min'taster

'

lesson today
Pay as you go 30 min or 60 min private lessons
Discounts on 5-lesson bundles
Gift vouchers available
Restarting Face to Face lessons in May
Introduce a friend and receive a Free lesson!
Free lessons to NHS staff!
I offer private singing lessons (in person or via Zoom) in the Lindfield and Haywards Heath area for students of all ages and all abilities.
Whether you're a keen amateur, a lead singer or a complete novice, I can guarantee a fun approach and fast results.
Learn to support your voice through breathing techniques and warm-up exercises
Improve the quality of your voice
Find your range
Gain confidence in a relaxed environment
And most importantly have fun!
You'll be knocking out arias (or ACDC) in no time!
Testimonials
"I am no youngster, but still desperately wanted to be able to sing in a choir. I wasn't sure I was good enough so I went to Beatrice for help. Her lessons taught me the importance of breathing as well as many other skills and she generally boosted my confidence hugely. I now do sing with a choir and have such fun. Beatrice's lessons have changed my life!
She is a lovely lady and a patient and kind teacher. I now regard her as a friend.
I can't recommend her highly enough." Mavis, Haywards Heath
"
Beatrice is a great teacher and really good fun! I sing in a band every weekend and was really struggling to complete long set lists. My throat was sore and sometimes I'd lose my voice completely. After just one lesson I noticed the difference. And now I'm able to hit high notes and never lose my voice anymore!" Stuart, Cuckfield, Haywards Heath
"I started singing in a choir a while ago but I felt that I wanted some private lessons too , to boost my confidence. That's why I started singing lessons with Beatrice. She is great and has really helped my confidence with singing in public! I always look forward to my lessons" Daisy, West Sussex.